Today I visited Nuflours for the first time on Capitol Hill in Seattle, Washington. The place is intimate and adorable. The staff are very helpful. They really know their stuff and are friendly to boot.
They have a lot of options if you are gluten free and all of it looks amazing! The offerings are a little more limited if you are also egg free, dairy free or vegan. Everything is clearly labeled so you know what you are looking at and if you have any questions they will happily answer them or recommend something for you.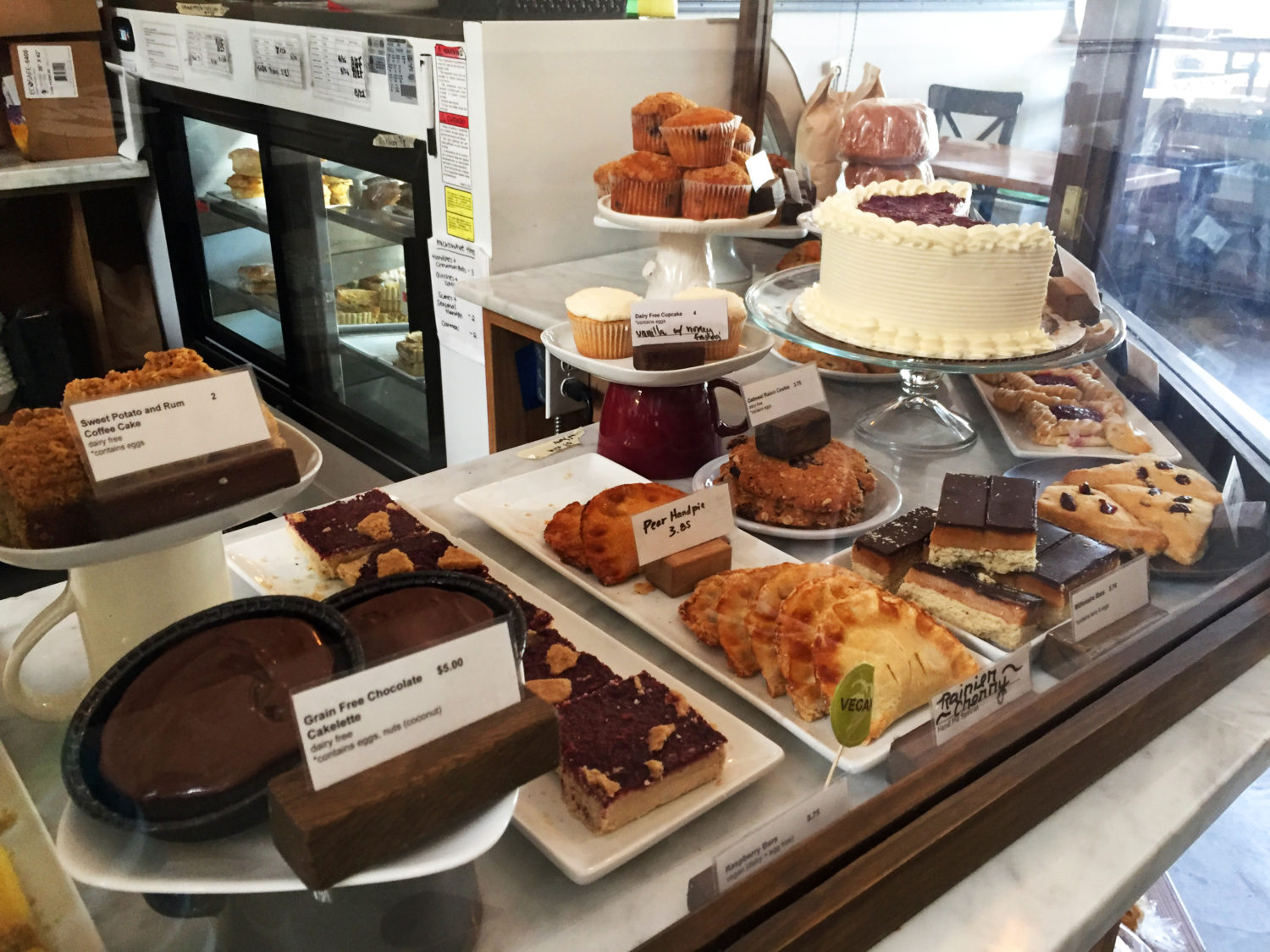 Nuflour's makes and sells freshly baked pastries, breads, cakes, and cookies. There are sandwiches, soups, breakfast items and hamburger buns. Their signs offer custom cakes and pastries too. They even have gluten free and vegan ice cream sandwiches! Also Nuflours makes a few things that meet the Paleo diet restrictions and are grain free.
I like this place because I can get something for my friend who is just gluten free and also for me. There are cute little tables inside and out front and they sell gourmet teas and coffee too. It is in a hip little area of Capitol Hill and has a friendly vibe on a sunny day.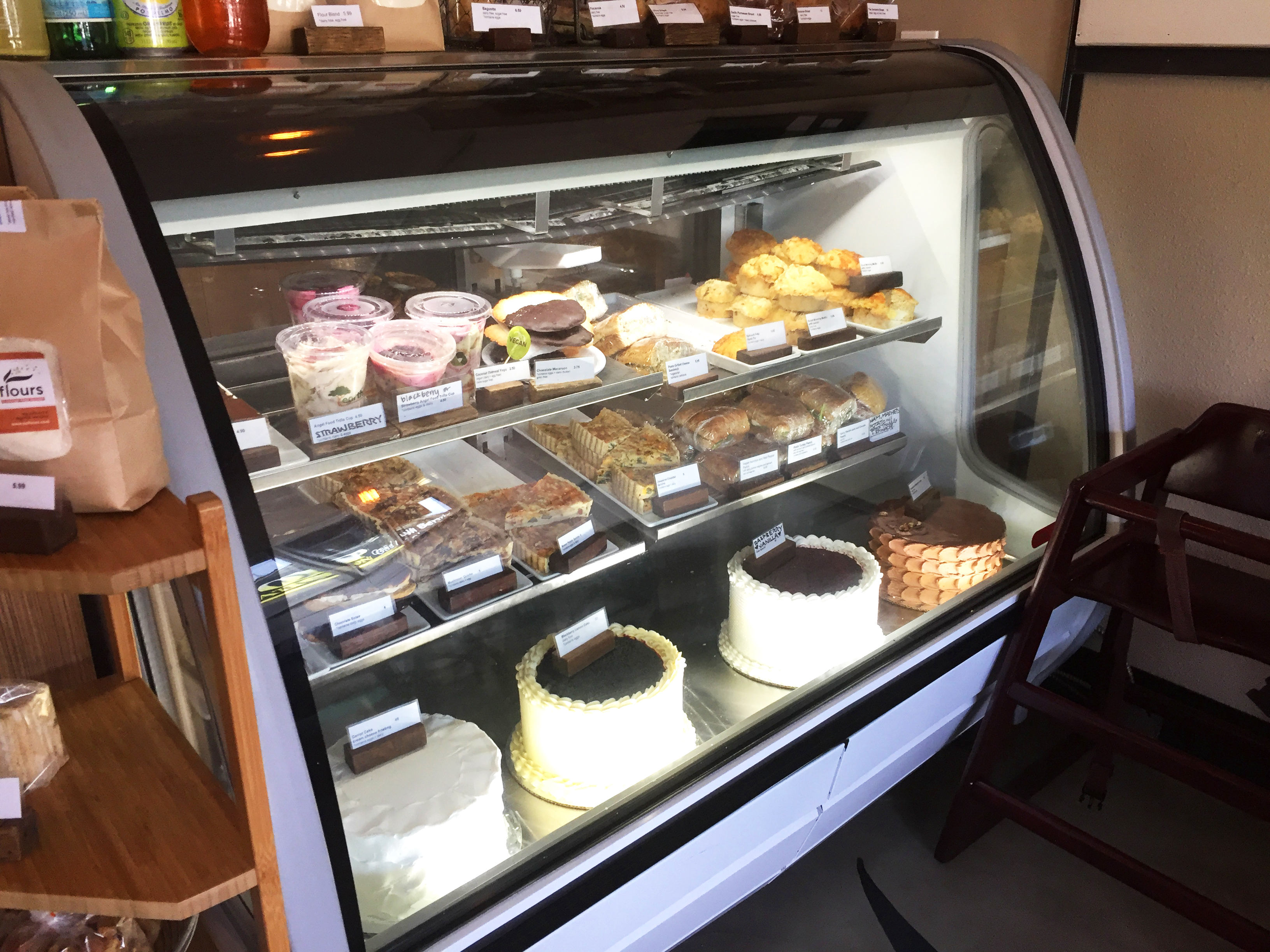 I have been meaning to make it over there for ages. I had a pastry I picked up from their booth at the farmer's market in Columbia City and it was great. They are the closest gluten free bakery to my house and I am so glad I finally made it for a visit.
I am sure I will talk about this place more in the future since this was my first trip. However I am happy to say that the first impression was excellent and I will definitely be back! Next time I will bring my real camera, these were taken with my phone of course!
You can check out their menu online here. Let me know how your visit goes!
If you would like to read about more places that offer gluten free options check out my ever growing list here.